modhouse features in homestyle magazine
We were elated to be the first property featured by homestyle magazine as part of a new collaboration with First Windows + Doors - 'Outside In'.
In addition to the print article (in the Oct/Nov 2019 issue), homestyle and First also produced a short video and podcast of the modhouse project.
Credit: As mentioned, this story is part of the 'Outside In' series, produced by homestyle magazine, in association with First Window & Doors. For the full story, click here.
Register to attend a site visit to the modhouse show home concluding with the architect saying a few words of the back story of modhouse and insight to the ethos on design.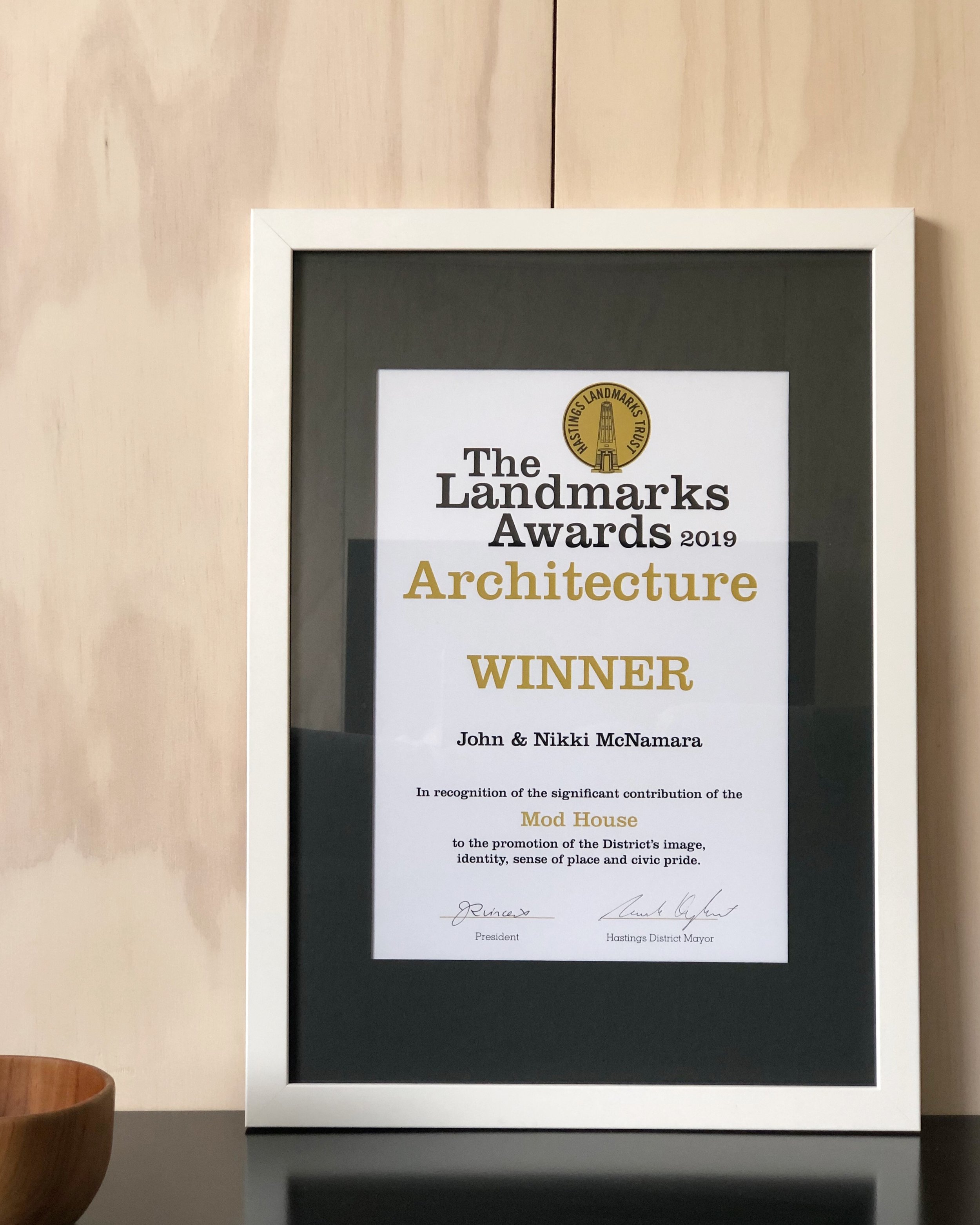 We're thrilled to receive the Hastings District Council Landmarks Award along with many other deserving participants.

Awarded to modhouse in recognition of the significant contribution of the promotion of the District's image, identity, sense of place and civic pride.
Thank you Hastings Landmarks Trust.